From the grass decor on your walls to the stone statues on top of your cabinet, the joy brought by every item in the Uma Cantik collection is a result of the happiness with which it was made. In addition, we attempt to minimize the impact on the environment and our carbon footprint from the production process to transportation and storage.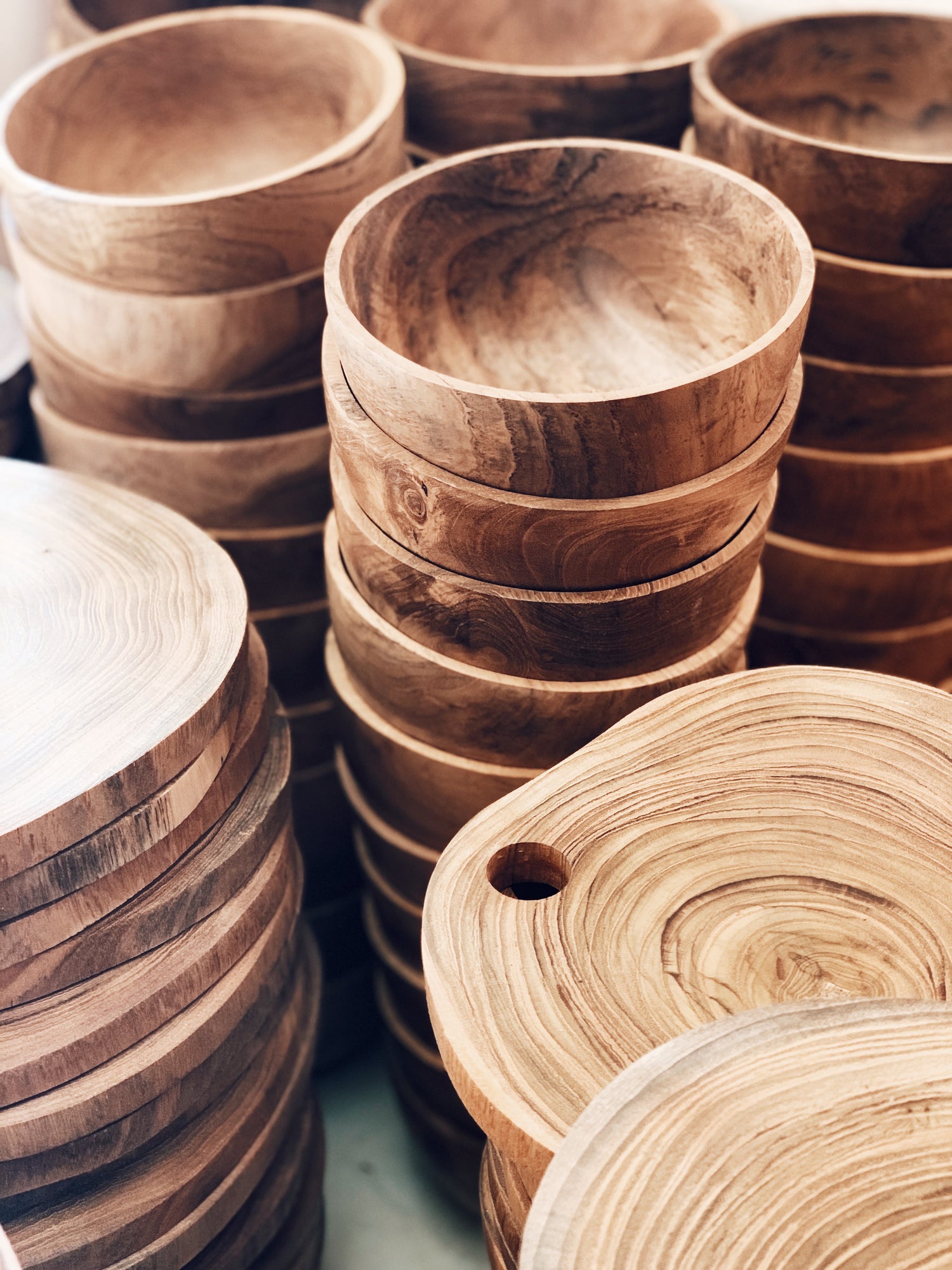 Most products in the Uma Cantik collection are made with natural materials: rattan, bamboo, teak wood or seagrass.
Natural products which are known for their strength and versatility, but also for their natural ability to replenish. Some products contain synthetics, which are sourced from recycled materials.
All items made from wood or with shells are certified by the Indonesian government, coming from sustainable sources.
Find our collection
We take pride in ethically sourcing all products in our collection
One defining aspect of the Uma Cantik collection is that all products are made by small, family-owned businesses, who often work from home and support the whole family.

All of our products are sustainable, traditional designs, handmade with natural materials.

In our search for the most beautiful products, we make sure that we speak directly to the makers of the products: there are no middlemen meaning that the full income of selling the artisanal products goes to the families who make them.
Sustainability begins with the production of the products, but it does not end there.
At Uma Cantik, we attempt to reuse as much as possible packing and wrapping materials we receive ourselves. Cardboard boxes, wrapping paper, bubble wrap: we ensure a second life for all these materials. When we use new materials, we only use vegetable paper or recycled paper for wrapping products.
Discover our collection